Last week was pretty darn exciting in my blog life as my nomination for an Amara Interior Blogger award went live! I'm up for an award in the Best International Interiors Blog award, and I couldn't be more pumped. I'm in the company of some amazing Canadian and other international bloggers, and I feel so darn grateful.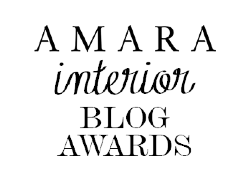 Voters (aka you!) have until September 9th to cast your ballots in this and all categories, so get to it. If you feel like I'm deserving, please please please vote for me (here)! And check out all the other categories, too! Some blogs, I'm sure you'll recognize, and many will also be new to you. Who doesn't love more reading material and online inspiration? I can't be the only one, surely.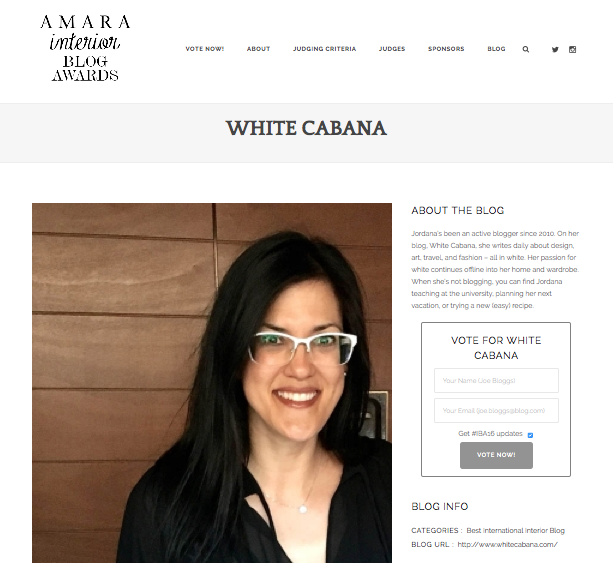 Once voting ends on September 9th, the top 5 bloggers in each category move on to the next round Рthe expert judging panel. Shortlists are announced on September 14th,  judging day is September 21st, and the awards ceremony Рin London, UK Рis on October 20th.
So, if all you do today is to vote for White Cabana, then I think that would be a day well spent. Yes?
p.s. Tell your friends, colleagues, and family members to vote, too.
Save
Save