Last week I attended the 10th Annual White Cashmere Collection show and was blinded by the talent and beauty of the participating designers' creations. Each year brings another stunningly wonderful parade of dresses and accessories made from the bathroom tissue, and each year I wonder how the designers made these incredible pieces.
Throughout October you'll want to pick up rolls of the pink tissue in support of the Canadian Breast Cancer Foundation and also cast your vote here for the best dress. Each vote gives you a chance to win a $10,000 shopping spree while also directly contributing a $1 donation to the cause so get voting!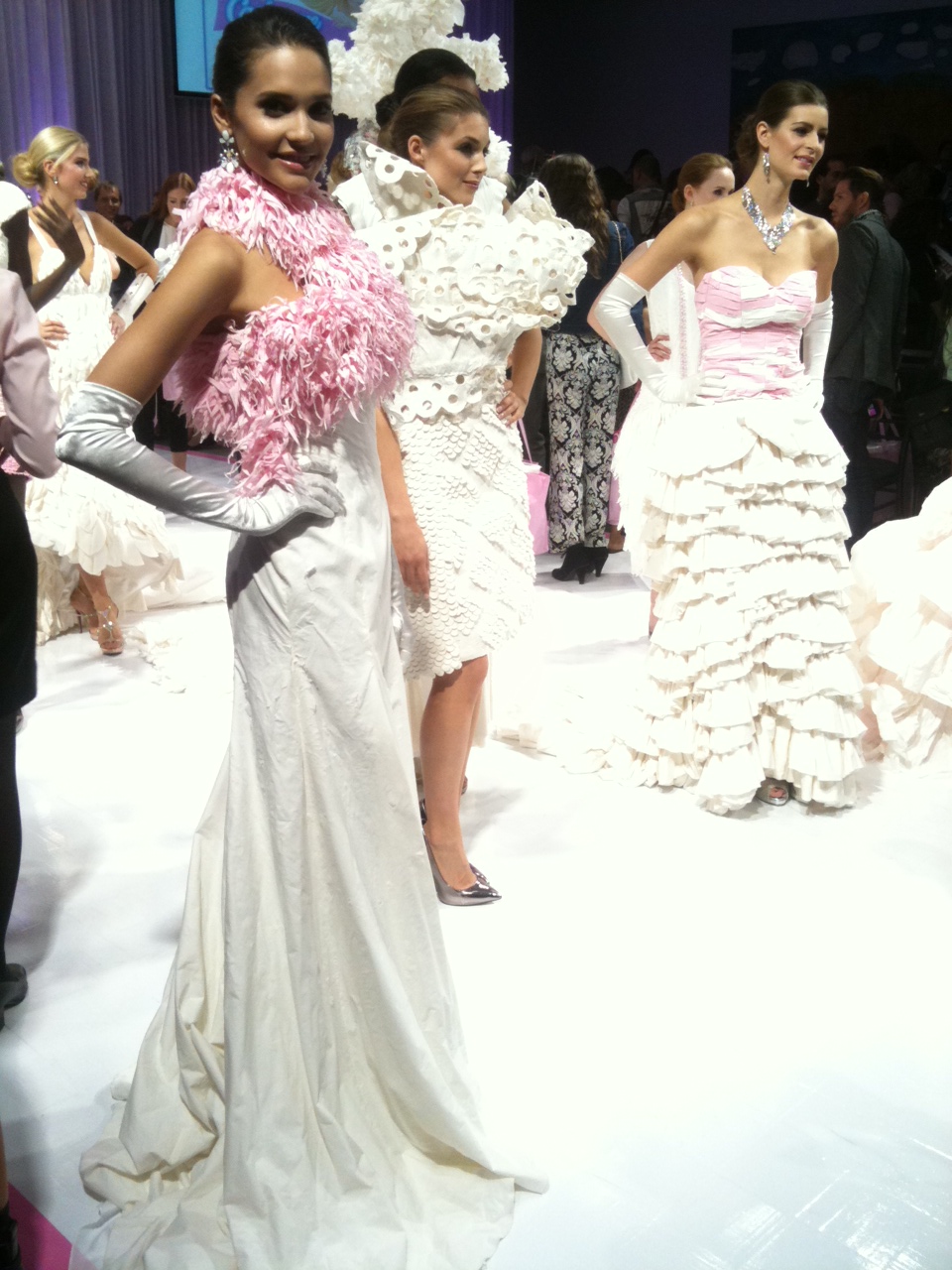 Vote for your fave 2013 White Cashmere Collection design and
Cashmere will donate $1 to the Canadian Breast Cancer Foundation
Image by me.