As you  may recall, I've been on the lookout for a new bike. Waterloo (the city and region) is quite bike friendly, and it's so easy to get from Uptown Waterloo to Downtown Kitchener on one of the paths. Biking around these parts is convenient, doable, and safe. My pinkie is a good bike, but it's a mountain bike and heavy. It's also not as cute as some of the retro bikes currently on the market.
I looked at quite a number of hip bike companies online as I was doing research (e.g., Public, Linus, Tokyobike) as well as some of the traditional go-to stores (e.g., Canadian Tire). I didn't pull the trigger on a bike purchase until I learned about a vintage Peugeot on the ol' Kijiji. Oh, Kijiji.
I was even slow to decide about the Peugeot as I knew it needed some work, and although I'm really good at envisioning before and afters in home renovations, I really couldn't wrap my head around a bike makeover.
In the end, I couldn't pass up on a bike that was made in France in the 1970s that was white, gold, black, and, did I already say French? Oui, oui! So I bought the darn thing. And it was dirty. And I wasn't even certain it could be "renovated."
Here are the before photos: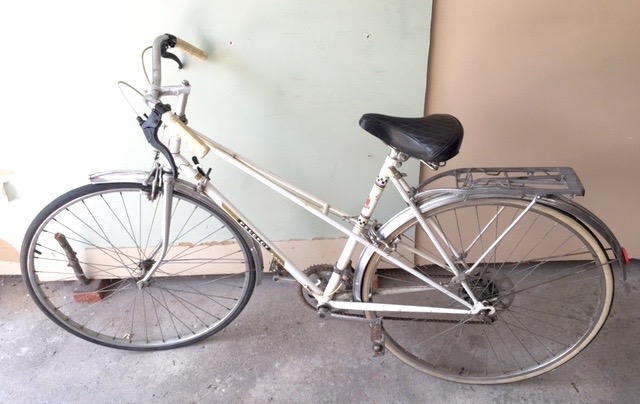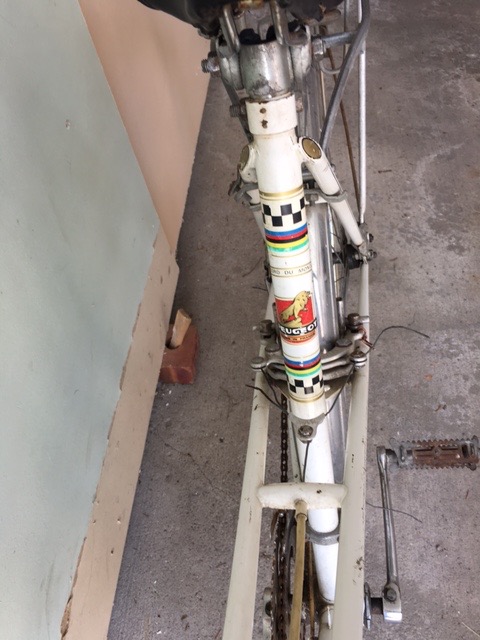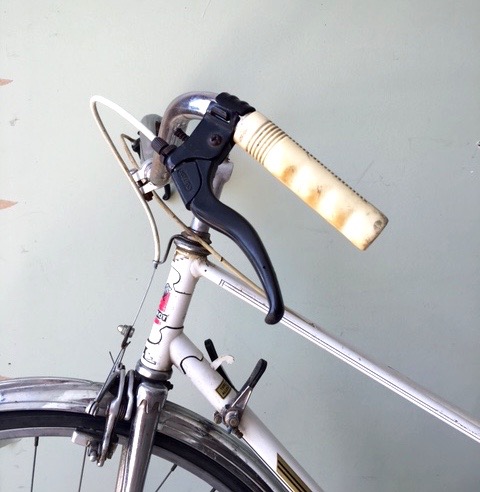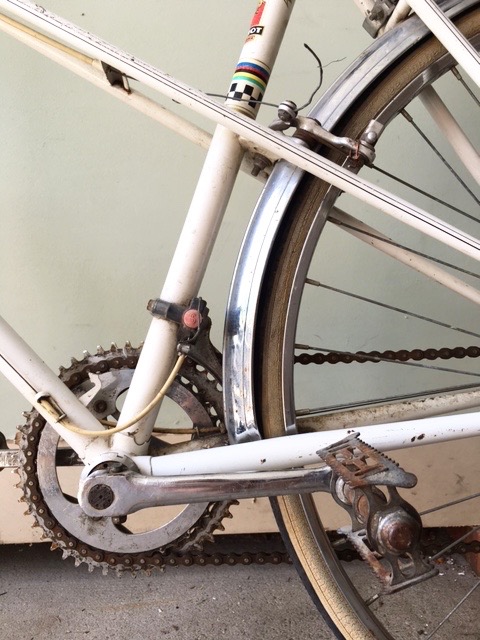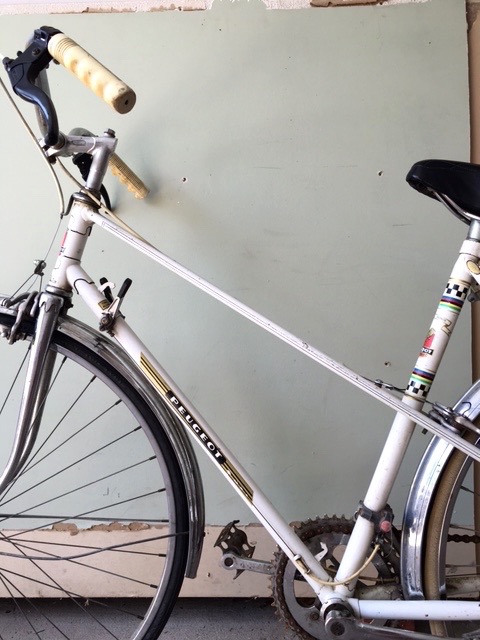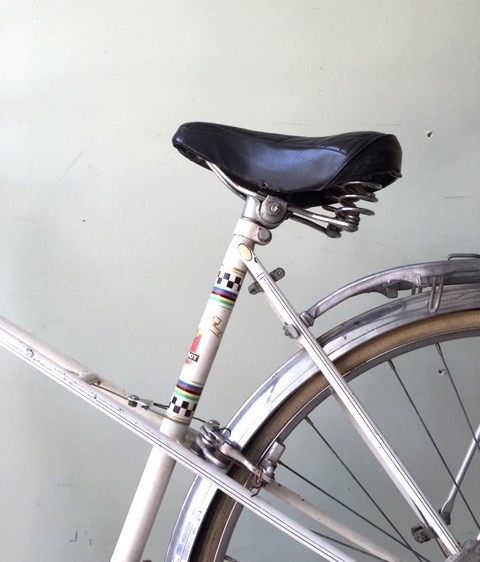 I started the cleaning process on my own just to see what I was dealing with. (Side note: do not mix cleaning materials such as stove cleaner and CLR as you might end up with slight chemical burns. Oops. #DIYfail #thankgoodnessIwaswearinggloves)
Anyhoo – fast forward a few weeks, and I've learned quite a bit about bikes. What I've learned (correct me if I'm wrong), is that just about everything on a bike can be replaced. If the frame is good, then you're off to a perfect start. Some people buy vintage bikes just for the frame, in fact.. Does that make sense? With encouragement from others, and a bunch of online searching, I was convinced that my white Peugeot had major potential.
As I knew I needed some replacement parts (um, did you see the rusty chain?), I threw (gently but not gracefully) my made-in-France vintage Peugeot into the back of my Rav4, and I took it on over to the Berlin Bicycle Café (it's a cafe and repair shop, by the way) for some TLC.
I had Joan's vintage Peugeot in my mind as my ideal end-result bike, and I even started a Peugeot Pinterest board to store my bike makeover ideas. Graham and his team at the Berlin Bicycle Café took good care of my bike and found parts that suited the style, made the bike functional, and were well-made (hello German tires, I'm looking at you!).
When I picked up my bike last week, I was pleased with how it all came together. Have a look: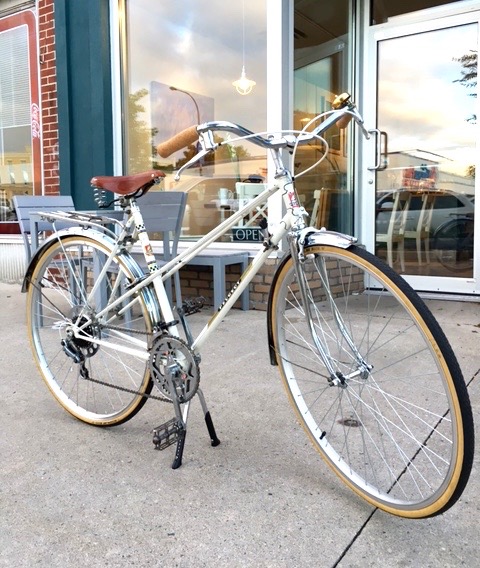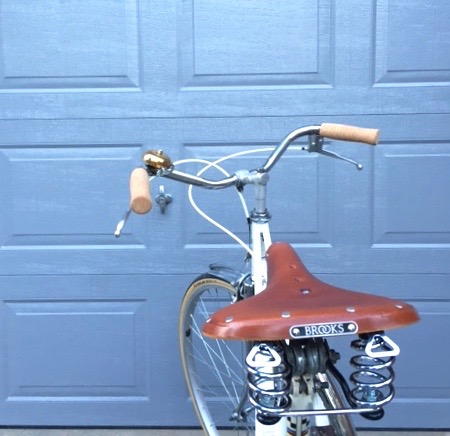 My Peugeot now has made-in-Germany Schwalbe tires, new tire rims, silver brake levers, white cable cords (so so nice!), a Brooks England B67 saddle, cork grips, and a fantastic totally-reminds-me-of-Euro-bikes kickstand. Oh, and a gold bell. Can't forget the bell!
The Berlin Bicycle Café team also shined up the fenders and handlebars, so the bike (for a 1970s bike) looks just about brand new. I'm very happy with how it turned out.
Save
Save
Save
Save
Save
Save
Save
Save
Save
Save
Save