I saw this outfit on the Banana Republic site, and it made me wonder if this is going to be the future of fashion. Is work wear going to look like this mix?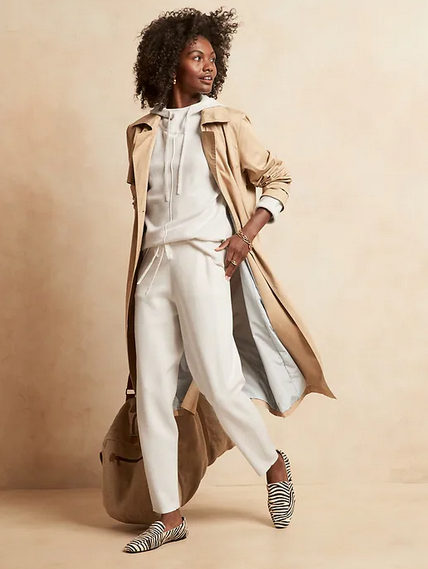 Sweater hoodie plus sweater jogger plus slightly structured trench and statement flats…what do we think? It looks formal with the trench and shoes, but it's informal because of the sweats. Do you think we'll see more of this in the workplace?
I'm still working from home, so my daily wardrobe this fall has been a regular rotation of jeans and a black top. So boring! I don't see myself wearing jeans and a tee in my post-pandemic work life, and I certainly don't see myself embracing the sweater hoodie/jogger combo. But will I go back to suits and dresses? I think I'm in wardrobe limbo!