When Minted launched its fabric collection a couple of years ago, I was intrigued. I ended up ordering some sailboat fabric for my parents' Florida condo, and I was impressed by the quality…and the print, too, of course!
When I added "recover chaise" to my 2016 to do list, I looked into Minted's fabric collection to see what could work for my chaise and living space. Minted's search options are great so I easily narrowed down my search (dots, white, black, grey); doing this made my online shopping experience less overwhelming.
When I narrowed things down, I let my Instagram friends weigh in on my two options.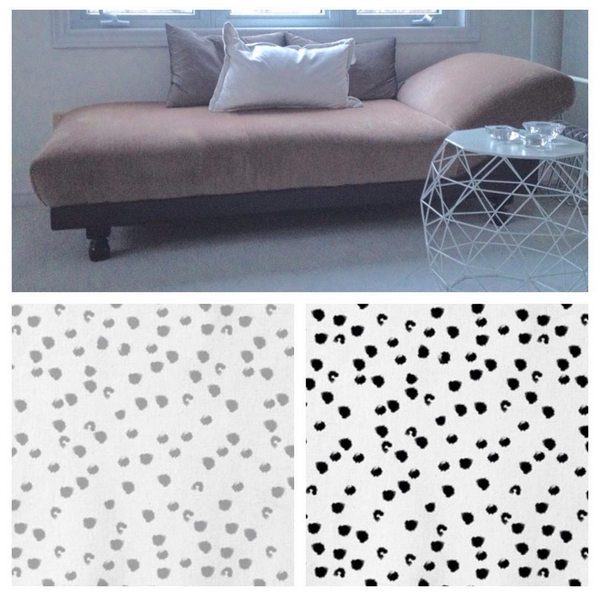 grey or black – what's your vote? (fabric info: organic dot by Itsy Belle Studio, $32USD/yard)
What did I end up ordering? The grey!
The fabric arrived a couple of weeks after I placed my order, and it's beautiful. It looks even better in real life than it does in the photo above! The background is crisper white rather than a shade of grey/cream. The fabric is thick enough to use for my chaise upholstery, and the print is going to modernize my chaise. The grey is going to work well with my existing (rotating) pillow collection, and it's going to keep my living space bright and airy. Photos will come eventually, not to worry!
Here's a peek into Minted's fabric collection. Just about every fabric you see here is available in a variety of colours.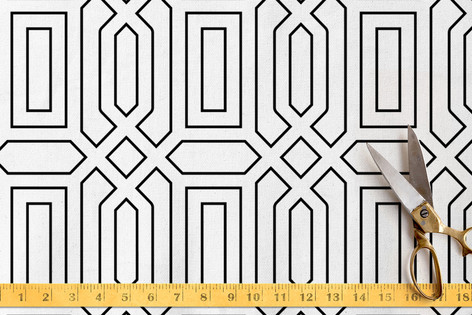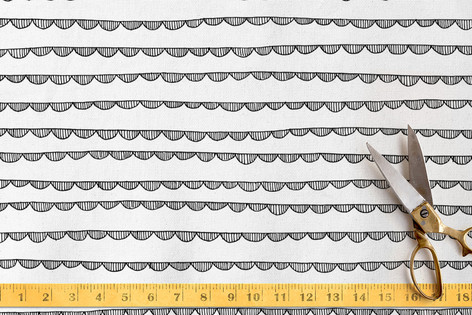 hand drawn scallop by Hooray Creative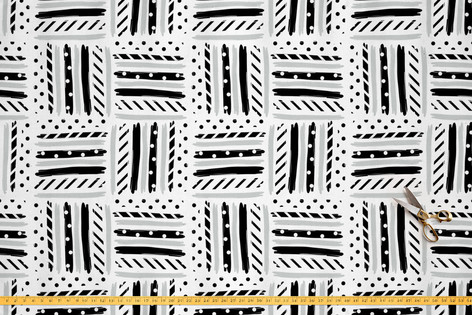 stacked stripes by Lehan Veenker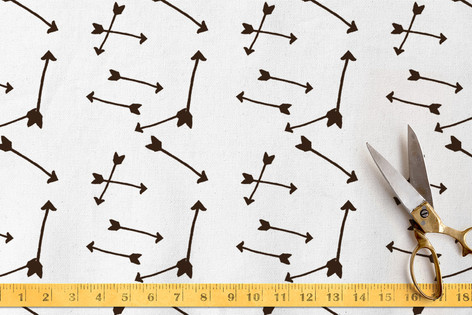 scattered arrow by Aimee Guzman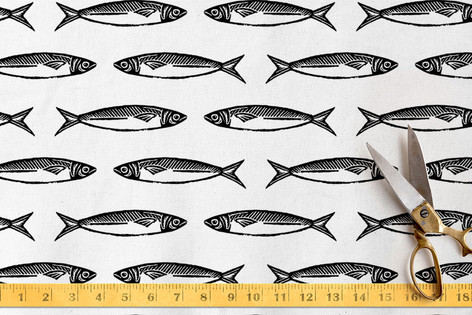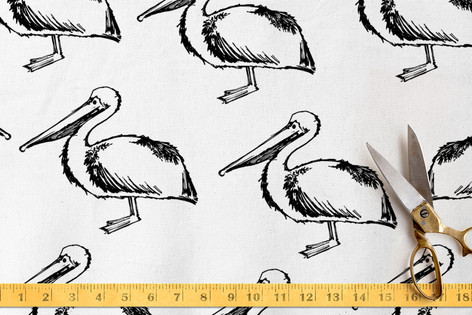 the pelican beach by Jeanna Casper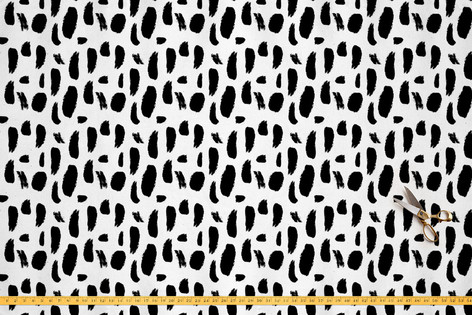 moderne dalmation by Erika Firm
Thanks to Minted for sponsoring this post. I'm grateful for Minted's long-time support of my work and this blog! All opinions are my own.