I didn't intend to inject my basement with shades of pink, but some things were just meant to be. I couldn't fight it. I didn't want to fight it.
After I wrote about Minted's collection of large-scale art, I was just about certain I was going to get a black and white piece for over my day bed. Instead, I was mesmerized by this piece, and I couldn't say no. Minted generously sent over the gorgeous abstract art, and it hung vertically above my day bed for many months as I made progress on my fireplace redo.
*** Warning: Pink is about to make a brief appearance on White Cabana. ***
Once my fireplace makeover was complete, I turned my attention back to the daybed area of my space. I opted to rehang Katie Craig's print horizontally, and I think it works much better in my space.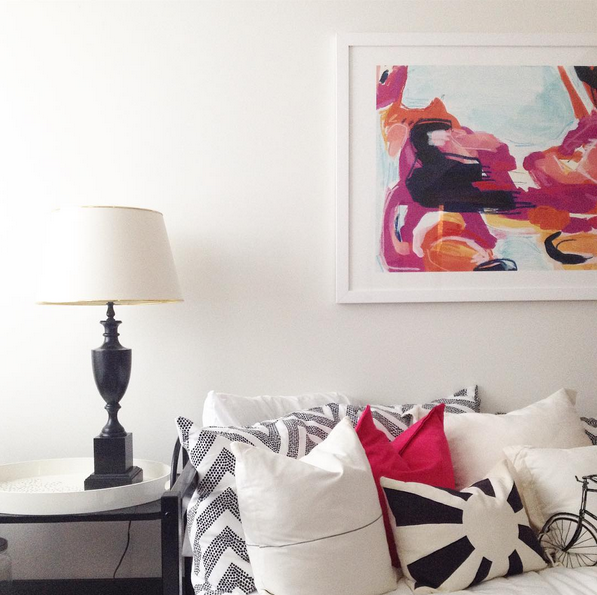 I adore the large-scale version of Katie Craig's print. It's bright and dramatic and bring a whole lot of interest to my space. As you can see, the room is still very much dominated by black and white even though there's colourful art on the main wall. The addition of  fuchsia brings me joy, so I think I'll keep it.
Here's what (most) of the room looks like now: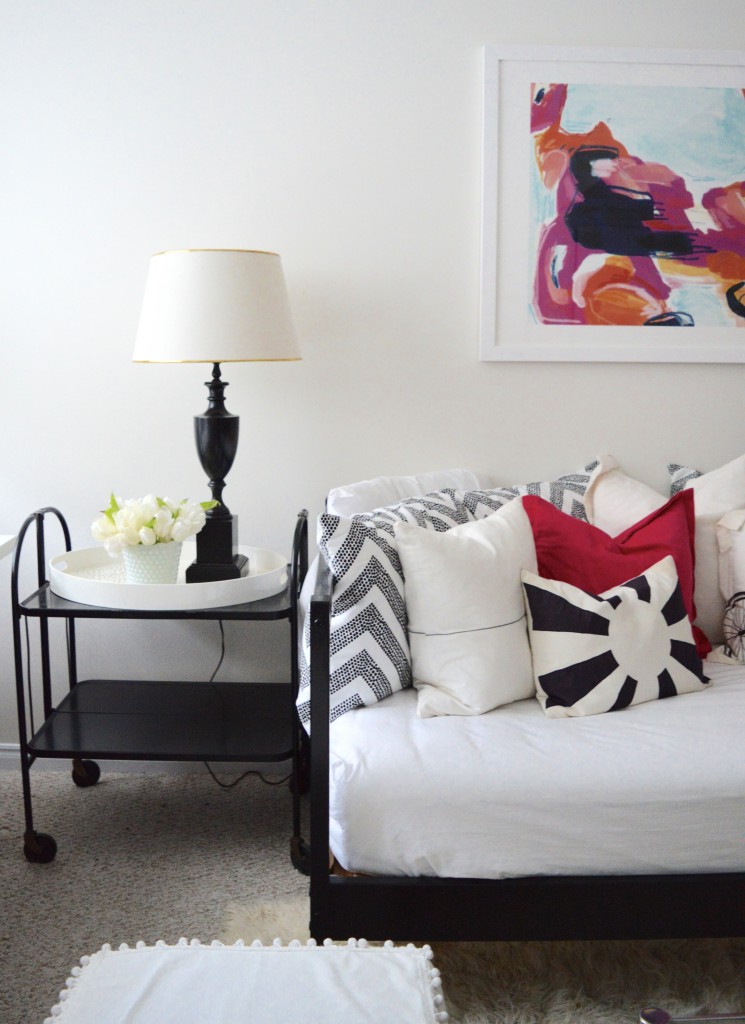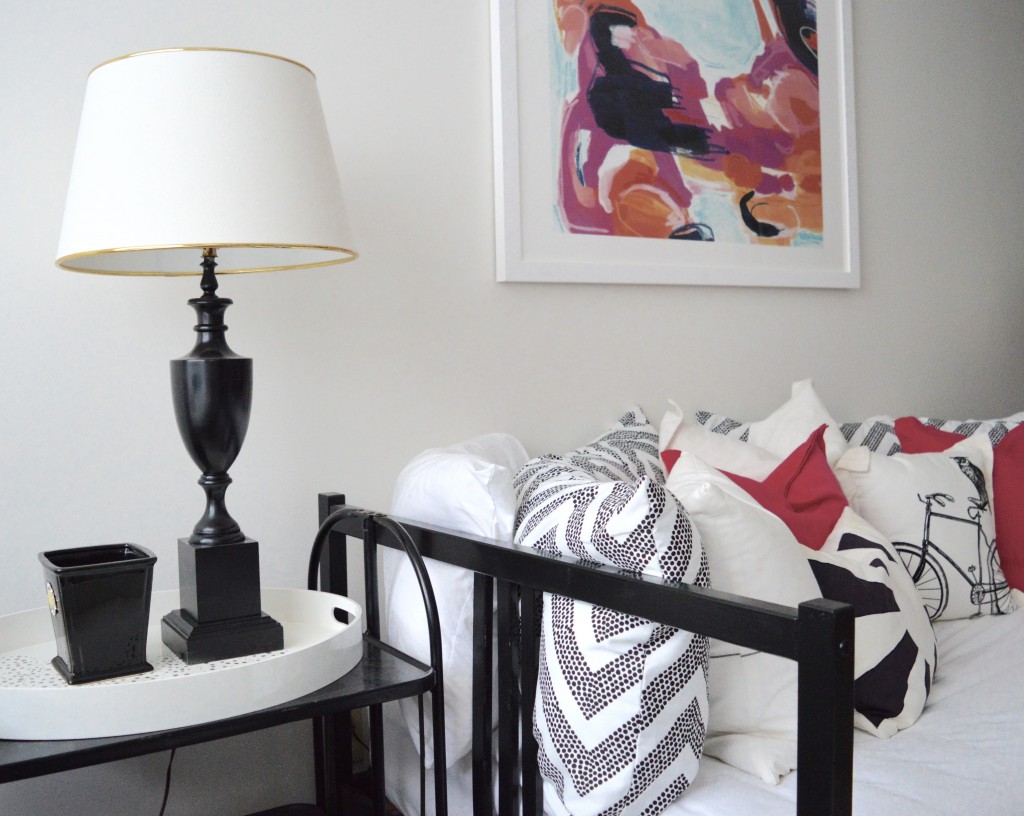 I painted the Fjellse bed frame (made from two twins that came with my house) high gloss black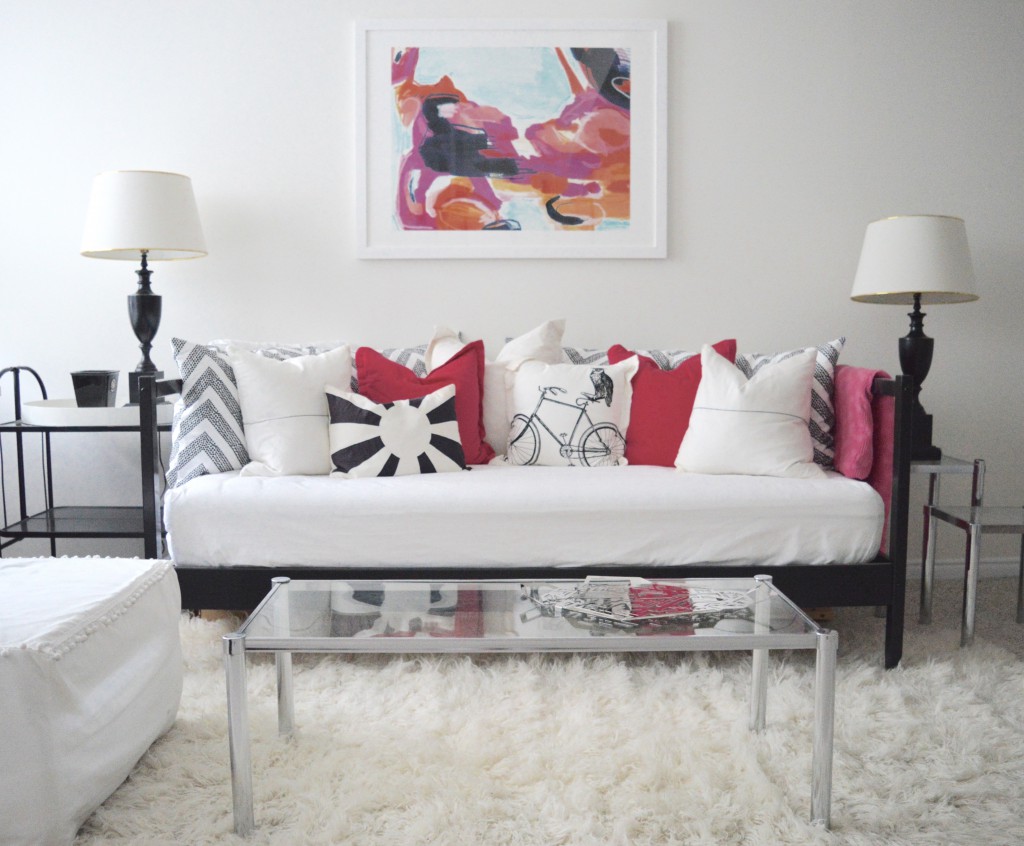 (I'm still on the lookout for two side tables of the same height)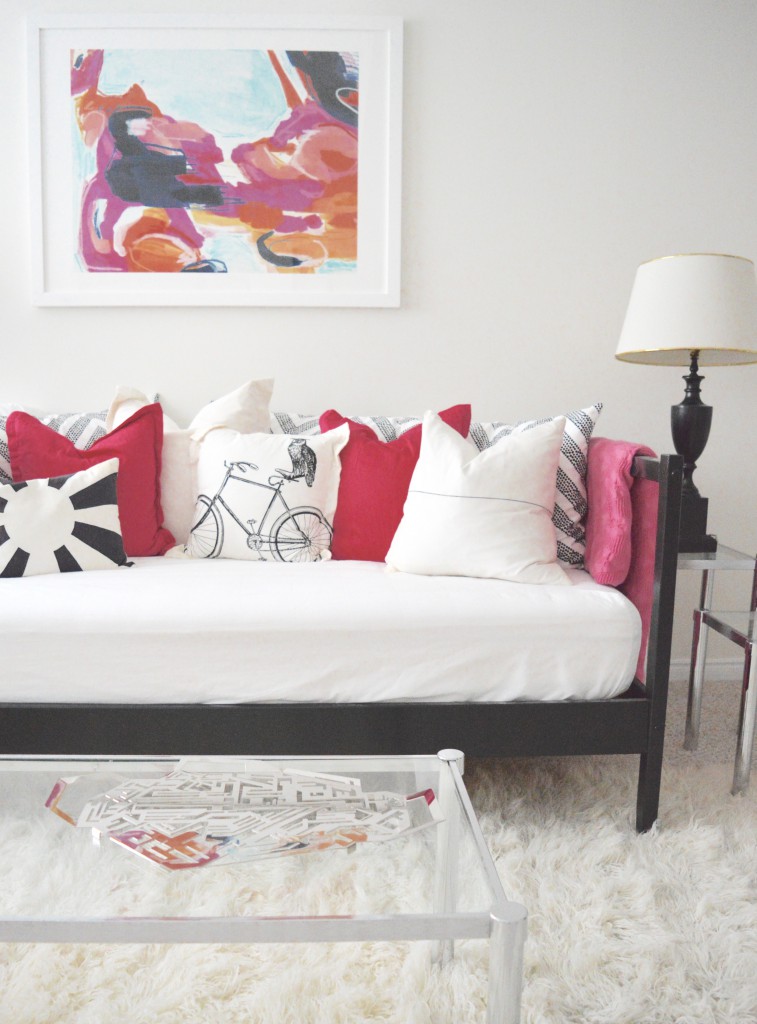 (featuring my most recent Alessi addition – Karim Rashid's Hellraiser tray for Alessi)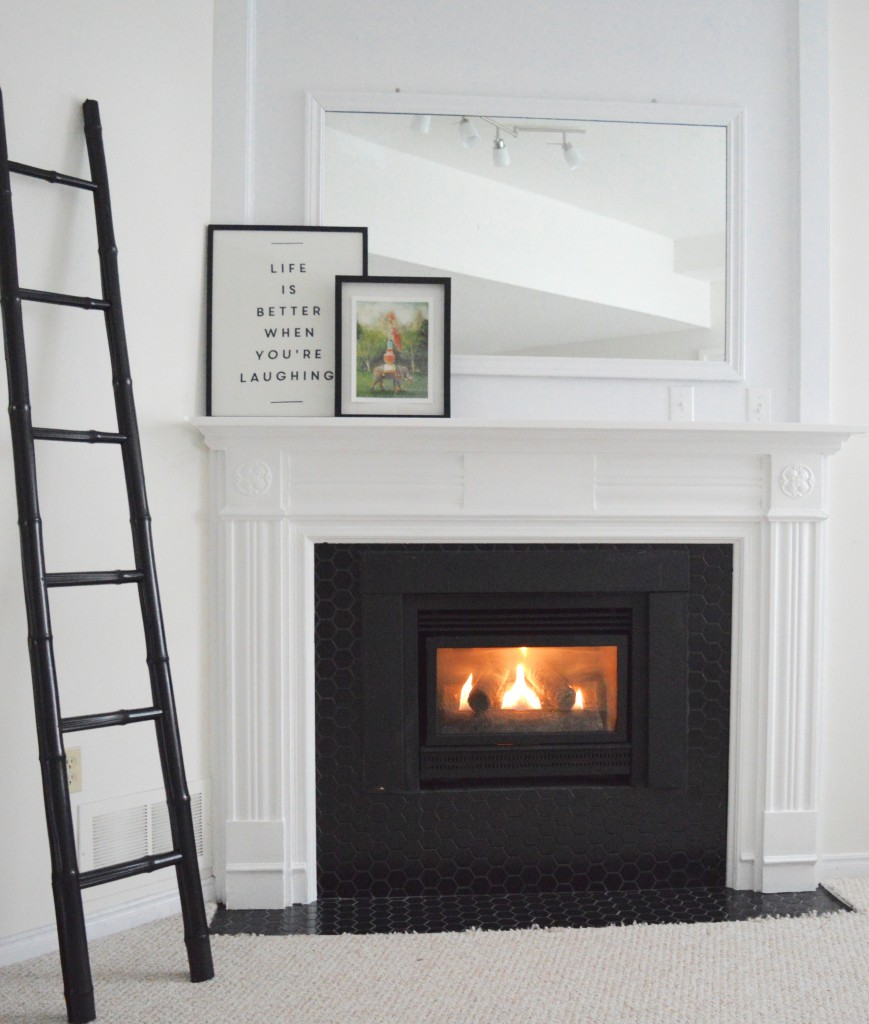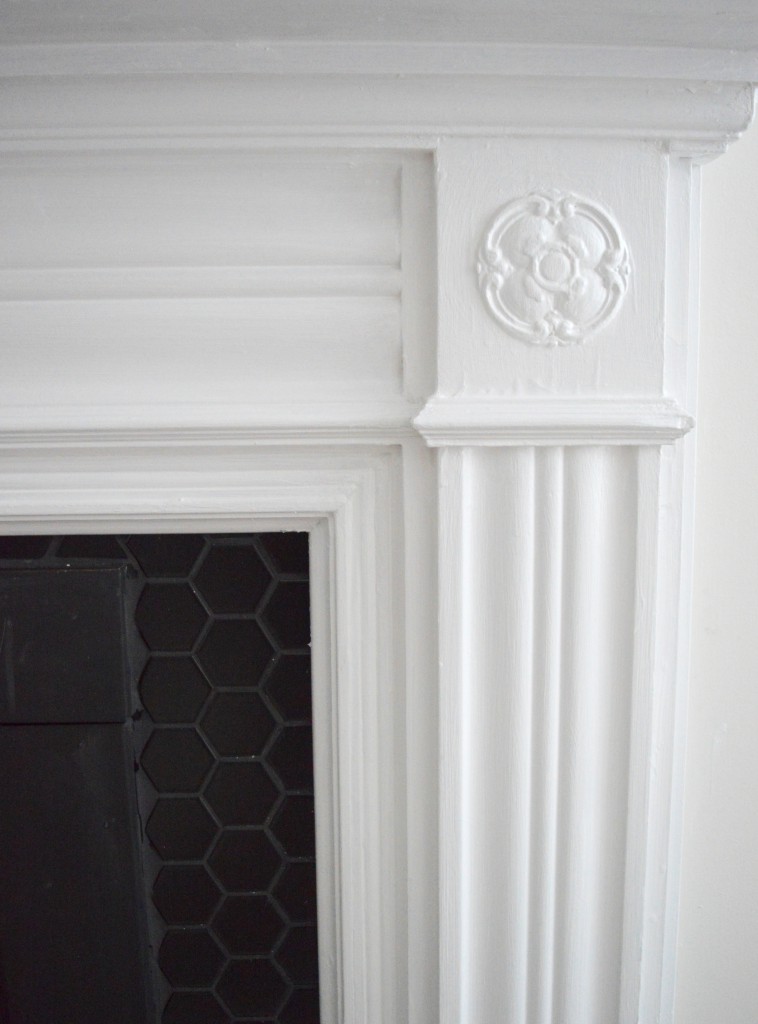 see how I transformed my old 80s fireplace into this beauty
I have recently published this makeover on Domino. If you click here, you'll see a couple of before photos.
Many thanks to Minted for sponsoring this post.

Sources: art – c/o Minted; day bed (two Fjellse singles joined and painted high gloss black) – Ikea; wall paint – c/o CIL; white tray – Style at Home; black side cart – Market Road Antiques in St. Jacobs; chevron pillow cases – Target; bicycle pillow case – Urban Barn; coffee and side tables – Kijiji; shag rug, lamps – vintage; silver tray – Alessi; fireplace mantle – vintage; bamboo ladder painted high gloss black – garage sale; ceiling light – Ikea; art on fireplace – Janet Hill Studio, Chapters Indigo (tea towel); hex fireplace tiles – Twin City Tile